CNC Milling
Turning Multi-Tasking Machining
Multi-Spindle Screw Machining
Multi-Axis CNC Machining
CNC Swiss Machining
Who We Are
Established in 1947, Roberts Automatic Products is a third-generation family-owned precision production machining company. Since our inception, we have been providing the highest levels of production quality, service, and productivity.
At Roberts, our goal is 100% on time performance. We support your delivery schedule including JIT, Kan-Ban, blanket orders, and build-to-ship.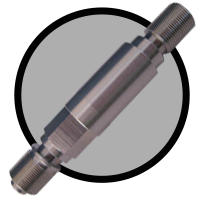 CNC Swiss Type Turning
Our Citizen and Tsugami Swiss style lathes machine parts from 4 MM to 32 MM diameter. Multi-tasking allows us to perform milling, cross-drilling, cross-tapping, off axis and eccentric machining all in one sequence allowing high precision, quality and productivity on complicated and tightly toleranced parts.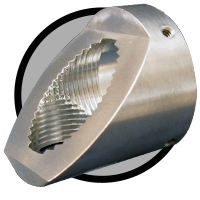 CNC Turning
Our Mazak multi-tasking lathes allow us to machine complete complicated and tightly toleranced parts from bar stock or sawn slugs. Cross-drilling and tapping, milling, thread-milling and eccentric shapes can all be done in one sequence resulting in better efficiency and higher quality.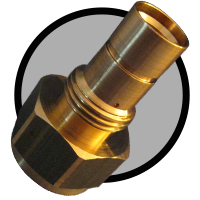 Multiple Spindle
Screw Machining
We can meet your needs for complex or simple parts with our wide range of multiple-spindle screw machines. We often hold tolerances on our screw machines that would require cnc machining or secondary operations saving you time and money.
ISO 9001 Certified • ITAR Registered • JCP DD 2345 Approved • FFL Holder
Industries Served
Defense
Medical
Aerospace
Process Control
Filtration
Industrial
Telecommunications
Precision Molding Inserts
Roberts takes responsibility for:
Design for Manufacturability
Value Analysis
Heat Treating
Plating
Grinding
Deburring
Assemblies
Quality Assurance
Inventory Management
We take nothing for granted
Eco-friendly facility and state of the art machines are ways that we shave seconds off machining or milliwatts off overhead to give you the best possible cost for your parts.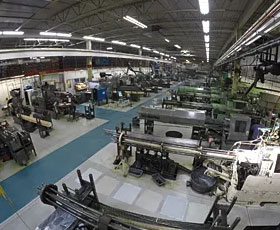 Screw Machining
Gildemeisters, Euroturn 8 spindle
screw machines, Davenports, with
bar loading abilities, Acme-Gridleys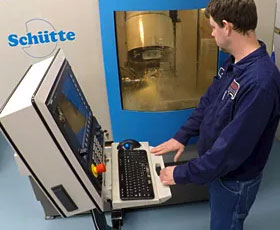 Tool Making
In-house saves days of time and
increases accuracy of the tools to
fit the exact requirements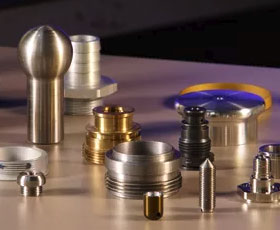 Multi Process
Parts can run on multiple
machines to take advantage
of speed or precision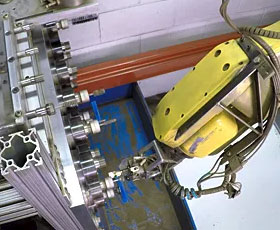 Robotics
Eliminates handling of parts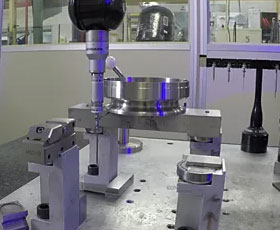 Quality
Our zero defect approach
means that out-of-specification
parts are unacceptable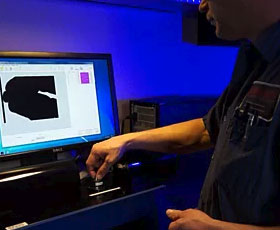 Optical Profile Inspection
Parts are inspected in
seconds not minutes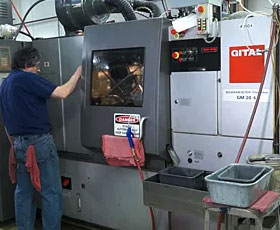 Expertise
Generations of experience
and teaching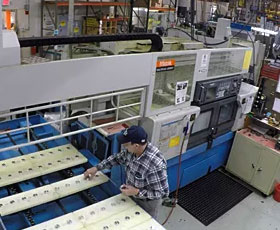 Mazak CNCs
Multi-tasking lathes with gantry
and bar loading abilities with
operating ranges from 1/4″ to 8″
Latest Technology
We always invest in the
latest to stay competitive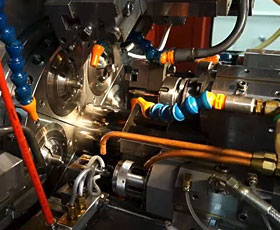 Machine Customization
We tweak all machinery to get
"better than factory spec"
performance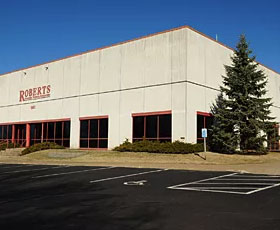 MN Sharp Facility
We maintain OSHA standards of safety and pursue eco-friendly practices to reduce costs
and follow responsible business practices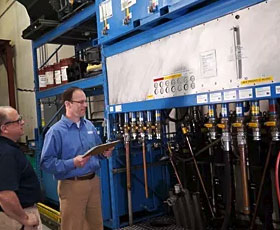 Oil Recycling
Our elaborate system recycles
cutting oils and dramatically reduces
oils consumption and waste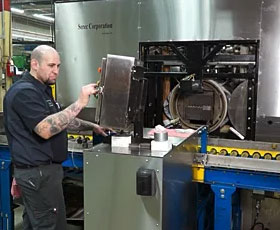 Parts Cleaning
Automated degreasing and
oil recycling to deliver
clean parts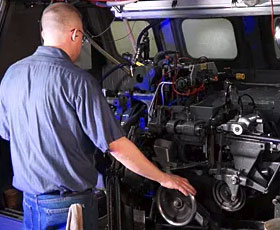 Craftsmen
Our machinists average over 15 years
experience and know how to tune
the process to make parts faster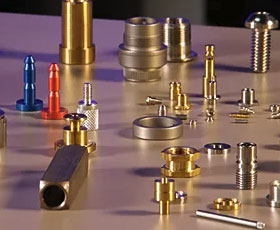 Secondary Operations
Our Secondary Operations give us greater flexibility to deliver higher
valueadded parts to our customers
Roberts Automatic Products • 880 Lake Drive • Chanhassen, MN 55317 • Phone: 
952-949-1000
©
 

2023

 

Roberts Automatic Products, Inc. All rights reserved.